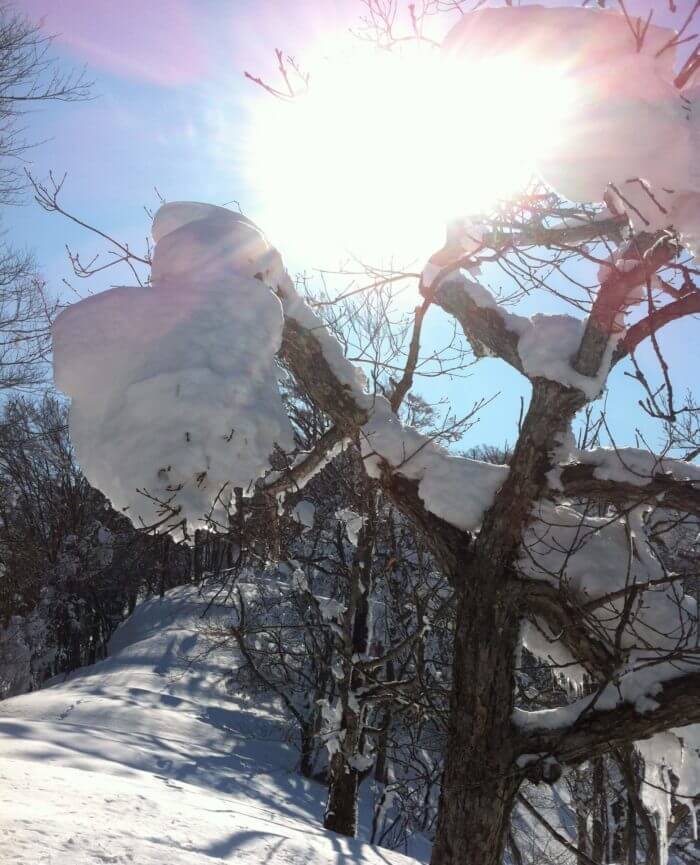 Winter Activities
Many of our guests come for the snow country experience.
Everyone can enjoy themselves, whether you want to make your first ever snowman, find the deepest powder before anyone else, ski easily with the family, or just watch the winter wonderland. Nozawa Onsen is an Olympic-standard ski resort, including an all-season slope. There are cross-country ski routes, backcountry routes, and (our favorite) lots of snow-shoe trails.
As you can tell from the village's name, Nozawa Onsen is rightly proud of its onsen.
There are 13 free public onsen dotted around the village, and several more that you can pay a small fee to enter. Every one has a different mineral composition with different physiological benefits, and they range from hot, to very hot! Perfect at the end of an active day, or even a not-so-active day.
Unlike most snow resorts, Nozawa Onsen is a real mountain village, with 3,600 residents.
Just walking round the village, absorbing the atmosphere and culture of the place is a joy in itself.